10 Year Reunion Celebration
updated on August 31, 2023
The UT Economics MA program welcomed its first cohort of 36 students in Summer 2013. Since then, we have been home to almost 500 alumni and current students. To celebrate all their accomplishments, we are planning a 10 Year Reunion on September 29-30, 2023. On Friday, alumni will meet with current students in multiple panel sessions – discussing their current research and talking about the ways their degrees have served them in the public and private sectors. Then on Saturday, we'll gather for a tailgate before Texas Longhorn football takes on the University of Kansas Jayhawks in one of the last Big 12 conference games before UT leaves for the SEC. Click here for more information and registration!
Program Information Sessions
posted on August 31, 2023
The MA Economics program will host two virtual prospective student information sessions in the 23-24 academic year: The MA Economics Program Director and MA program staff will provide a program overview. There will also be time for Q&A with current students.
2022-2023 MA Economics Class Profile
posted on September 26, 2022
Our ninth class of 51 students started their coursework in July 2022. The 2022-2023 class is comprised of 35% domestic students and 65% international students. Just over 45% intend to pursue PhDs after graduation, while other students intend to pursue non-academic careers or are undecided.
Program Length Options
posted on July 16, 2021
The department offers three program tracks that enable students to customize the educational experience according to their academic and career goals. Degree requirements in each our three tracks are identical. The primary difference is the pacing of coursework and the ability to pursue an internship during the longer tracks.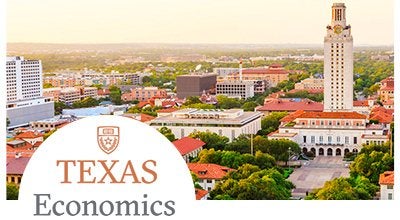 For the latest news, please follow us on twitter.